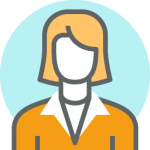 Dear Dr. Spilchuk…
August, 2012
Host National VS

Foreign Hire

Principal
Is One Better Suited for the Position?
Dear Dr. Spilchuk,
I am writing in regards to the International School of —–. The school was founded a few years ago by a small group of expat parents. Since then, it has grown tremendously. I was the Head Mistress for a few years before I decided to move on years ago. I remained in the area and now I have been hired to be the Pedagogical Director to assist with a number of problems due to the growth of the school.
As I am the only educator on the School Board, I battle sometimes about prioritizing the school's needs. As a result, I have been requested to write an analysis of the qualities of a successful international school, mainly the characteristics of a successful international school principal — in particular: Is it more common for the Principal to be a native citizen or a foreigner?
The issue of the principal being a host national as opposed to foreigner is a BIG debate here. We teach Cambridge curriculum and I tend to stress the need for a native English speaker and a qualified foreigner in that position, solely because we haven't found a host national who fulfills the leadership role properly AND speaks competent English.
Some details I'd like to know are: What qualities are most valuable in a principal? (e.g. nationality, language silks, educational background, leadership skills, competing skills, academic knowledge, social networking, good relations with the teachers, business registration skills and administration skills?) If you can give me a prioritized list or general description, I would really appreciate it.
I look forward to hearing from you.
Sincerely,
Pedagogical Director
Hello Pedagogical Director,
The problem of local vs international hire in an International School is an ongoing issue around the world. My position is this: If there is a local hire who is highly qualified and who clearly understands curriculum pedagogy and international school requirements in a program such as Cambridge (or IB or any other internationally recognized program), then the nod should go to the local candidate for continuity. On the other hand, if there is not a local highly qualified candidate comparable to what other international schools have in their prime leadership role, then the key word is 'international' and it behooves the school to maintain an international flavour in administration and teaching staff. Being international does not guarantee that you have the best person nor does being local; it all depends upon the qualifications.
There are many websites suggesting what the outstanding qualities of Principals are and what Boards should be looking for in terms of 'Principal' characteristics. The following is a brief list of criteria I would be looking for in a Principal. Most importantly, I would lean towards Aoki's definition of a Principal, that being 'a principal teacher' in the school. In other words, I would be looking for a Principal who has wide teaching experience so that he/she understands the classroom clearly, as well as top-notch academic qualifications: MED (minimum) or PhD/EdD.
Other criteria for a principal that are a must are:
The ability to continue to teach at least one subject area in the school so that the Principal stays grounded to the classroom
An integral knowledge of curriculum so that he/she can be a strong curriculum leader in the school.
A strong background in teacher leadership so that he/she can evaluate, appropriately and fairly,
the teaching staff from a sound experiential and knowledge backdrop.
Strong leadership and people skills
A strong listening ear to staff, parents and the community at large
Knowledge of financial/budgeting management
Broad knowledge of the culture and climate of the area
An assurance that there is no compromise of the Principal by local patronage/political issues
A strong understanding of setting and maintaining a school vision and mission
A strong background in assessment and evaluation
An electronic or paper portfolio of experience/values/beliefs with samples
A demonstrated high standard of ethics and responsibility
There are many other qualities that a Principal should exhibit. Please do come back to me if you think of others that should be added to this list. I'm more than happy to work with you to develop a comprehensive Principal qualities paper.
Best,
Dr. Barbara Spilchuk
Online Consultant
International Schools Review