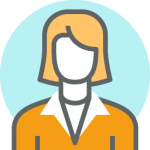 Dear Dr. Spilchuk…
September, 2012
Which School Should I Choose for My Child?
Dear Dr. Spilchuk,
Our family is considering three international schools in London, UK for our child to register in. We have applied to all three of them and it looks as though we will have a choice. Two of the schools have IB starting from Elementary through Middle School and into High School. The third school has the American curricula up to Grade 9 and then in high school, the IB Program begins (you have the choice of staying with the American curriculum at that point or putting your child in IB). The third school has a slightly better location for us as well as swim facilities, however; the swim facilities could be great for our daughter as she is a competitive swimmer but this is the school that does not have IB though out.
As far as we know they may all have available space beginning of 2013. We would love to have your advice regarding which school we should choose for our child.
Thank you
A Concerned International Parent
Hello Concerned International Parent,
Personally, I would choose the school that you feel most comfortable with. MYP may be an advantage in the Middle Years for your daughter when entering IB at Grade 10; however, as she is a swimmer, and I am very high on extra-curriculars, I would choose the school with the swim program and worry about IB at the High School level. You may not even be in London by the time she reaches Grade 10, so I would say, look after her best interests today and choose the school with the swim program.My son was the Athlete of the Year in his High School. He did not take IB and he floated through high school with a B average, leaving Grade 12 to enter Professional Golf Management at a reputable College program. He completed the 2 year program there and certified as a professional golfer. He then transferred to a top Canadian university for the last two years of his Physical Education and Recreation Leisure Studies Degree, and surprisingly, graduated in the top of his class. (He was never an academic in High School – he was the classic jock!) He became the assistant head pro and then the head pro at two different courses then moved on to become the GM of a third. He decided to go back to university in a Masters Program and graduated with his MBA magna cum laude. He is now the Recreation Director for a large city in Canada.
So, IB or no IB, my son became a strong academic…I believe sport held him in good stead on his way there. Sport set the tone for him to learn sportsmanship, team work, dedication, focus, endurance, setting and meeting of goals, overcoming obstacles, managing people etc. In short, it was not an academic program that made him an academic; it was the high level of athletics that he played that taught him to persevere and climb upwards.
The stats on graduating high school students who enter university show that the ones who are well-rounded survive and excel at university; often top graduates of high schools falter and drop out of university, particularly those who have never participated in extra-curricular activities.
That's my take on the situation. Academics do not make children happy. Strong social connections do and sports provide a venue for building excellent social connections and skills. Does this help?
Best,
Dr. Barbara Spilchuk
Online Consultant
International Schools Review