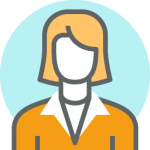 Dear Dr. Spilchuk…
October, 2007
I was unfairly dismissed because of my race.
Dear Dr. Spilchuk,
I came to Korea to work as an English instructor. I was unfairly dismissed because of my race. They gave me a 24-hour notice. They are supposed to give me 30 days. The company that I worked for said that they will not pay me. My employer said that if I want to get paid, I had to sign some documents that were given to me.
I talked to a Korean lawyer. He told me that I didn't have to sign anything because they can't withhold my pay. He also said that he would not be able to help me if I did sign the forms. I did not sign anything. I received an email from the hiring manager today. She said that she has submitted the forms on my behalf. I believe that she has forged my signature because I did not sign any of the forms that were given to me. I told the lawyer about this, but he doesn't understand me because of the language barrier.
I need someone that is fluent in English, so I'm looking for other options. Can you help me?
Thank you,
Sally
Hello Sally,
Are you Canadian, American or other? My suggestion is that you go to your embassy and ask if they know of any good South Korean lawyer who speaks English and can help you. Additionally, there are often expat clubs in larger centres. Where are you located in South Korea? Are you in Seoul? Check online for an expat club of your nationality, or any other western nationality in your city. These folks can help you find a good English speaking lawyer. The editor at ISR has sent you a list of International Schools in South Korea. One of these schools should be in your area. As an alternative to the embassy you would find English speaking secretaries that could call and explain the situation to your lawyer in Korean. The school may also be able to help you retain an English speaking attorney.
Let me know if you've had any success with these suggestions.
Barbara,
Dr. Barbara Spilchuk
Online Advisor ISR