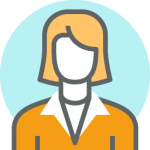 Dear Dr. Spilchuk…
August, 2010
Retiring to International Education
Dear Dr. Spilchuk,
Your name was referenced in the International Schools Review, an online newsletter about teaching abroad (I just joined organization). I am an aspiring teacher looking for advice and guidance at this early stage. I thought it would be a good idea to join some organizations for teaching abroad since that is what I'd like to do.
I am currently a an employee of a large corporation in the US, with the ability to retire early, I'd like to change careers to become a teacher. I'm considering two career paths; multiple subject teacher for elementary or perhaps a university teacher. I already have a degree in a social science area, and since I am fluent in French (through education and not a native speaker) I would be interested in teaching English (among other things).
If I was a University teacher, are the salaries and academic calendars comparable to K-12 programs? I have a lot of questions, but thought I'd start with you to see if you might be a resource for my questions, or if you are able to refer me elsewhere.
Thanks so much for your help and I look forward to your response.
Best Wishes,
Ready for a Move
Hello Ready for a Move,
The first step is to take a teaching degree so that you are accredited to teach abroad. I'd start that right away so that by the time you are ready to retire, you are close to completion. I'm not sure if you can fast track the Education degree because you already have an MA but this is worth exploring. Following completion of your Education degree, you then need to spend time in the public school system teaching so that you receive certification with a local board. Many countries look at both the degree and certification when hiring. It may be that you can find a position teaching without your BEd/BA in Education, simply relying on your MA. However, recently countries like South Korea have expelled ex-pat teachers who do not have the appropriate education in an effort to upgrade their system. Certainly , certifying with TESOL or TOEFL by taking their ESL teaching program would be of assistance. You may even want to make ESL your major as this is what foreign countries are buying.
It may be that you can find a position at a University with your Masters degree that would not require you to upgrade your education past a TOEFL course. Why not check this out? If you are interested in China, you are more likely to be looked at with these qualifications at this level than you would be in Europe, for example.
Depending upon where you teach, your salary will be significantly different. For example, even a University job in China may only give you $1000 per month whereas a university job in Singapore could net you upwards of $80,000 USD. On the other hand, the higher the salary, the more education and the more experience the employers will require of a candidate.
I hope this has provided you with come information, Ellen. Finding the right job internationally, particularly for a new comer to teaching, depends a lot upon qualifications and…luck.
All the best
Barbara